Enemy
Creature.
Fight: 2. Health: 2. Evade: 2.
Damage: 1. Horror: 1.
Prey - Lowest .
While Bog Gator is at a Bayou location, it gets +2 fight and +2 evade.
They were apex predators even before the curse took hold.
Allen Michael N. Geneta
Curse of the Rougarou #22. The Bayou #22-23.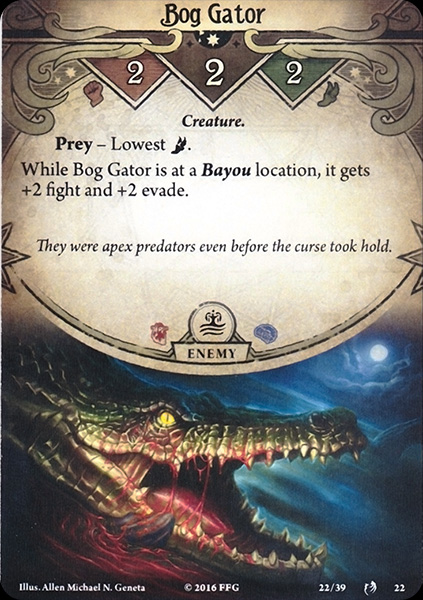 No review yet for this card.