Revelation - Test (6). Reduce the difficulty of this test by 1 for each location away from Room 212 you are. If you fail, you must either place 1 of your clues on your location, or take 2 horror.
Stephen Somers
Murder at the Excelsior Hotel #39. Vile Experiments #3-5.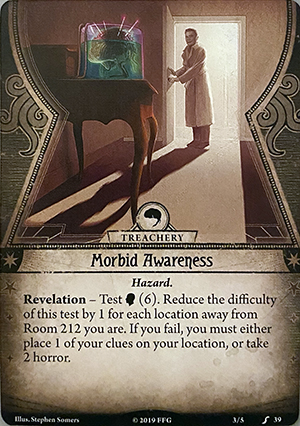 No review yet for this card.