Asset. Arcane
Spell.
Cost: 3.
Test Icons:
Uses (4 charges).
Spend 1 charge: Fight. This attack uses instead of and deals +1 damage. If a , , , , or symbol is revealed during this check, take 1 horror.
Brian Valenzuela
Core Set #60.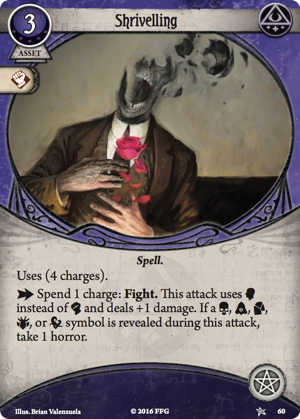 The "If a symbol is revealed..." effect triggers during Step 3 of the Skill Test Timing.
Last updated
No review yet for this card.