Event
Spell.
Cost: 2.
Test Icons:
Evade. This evasion attempt uses instead of . If you succeed, deal 1 damage to the enemy just evaded. If a , , , , or symbol is revealed during this evasion attempt, lose 1 action this turn.
Stephen Somers
Revised Core Set #66.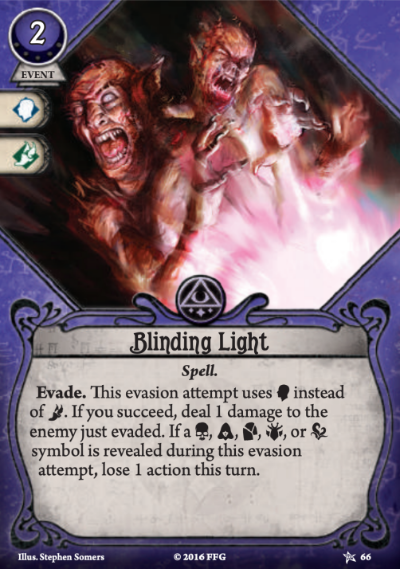 No review yet for this card.