Event
Spell.
Cost: 1. XP: 1.
Test Icons:
Fast. Play after a phase begins.
Choose a non-Elite enemy at your location. Treat the chosen enemy's printed text box as if it were blank (except for Traits) until the end of the phase.
Rafał Hrynkiewicz
Revised Core Set #68.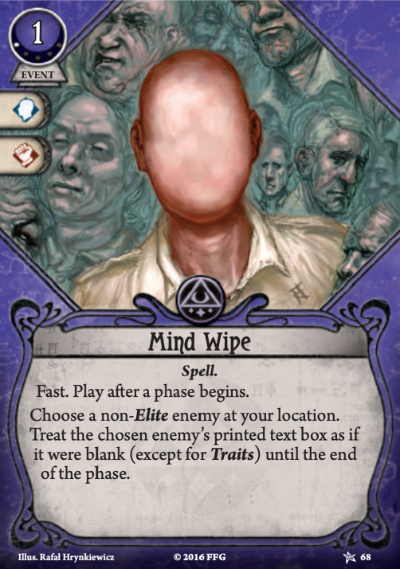 No review yet for this card.