Event
Insight.
Cost: 1.
Test Icons:
Rex Murphy deck only.
Draw X cards, where X is the number of clues on Rex Murphy (to a maximum of 5).
When things went his way, which wasn't often these days, Rex was a good reporter, with a nose for a story and an eye for detail... Graham McNeill, Ghouls of the Miskatonic,
Torstein Nordstrand
The Dunwich Legacy #8.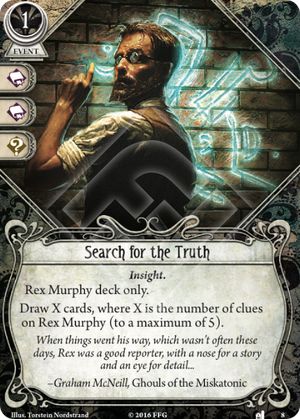 No review yet for this card.