Event
Tactic.
Cost: 1. XP: 2.
Test Icons:
Fast. Play only during your turn.
Engage any number of enemies at your location. Draw 1 card for each enemy engaged in this way.
You steel your nerves and shout into the darkness. "Come and get me!"
John Pacer
The Dunwich Legacy #19.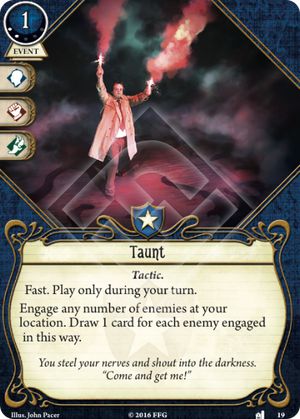 No review yet for this card.