Revelation - Put Snakescourge into play in your threat area. If you are poisoned, Snakescourge gains surge.
Treat each of your non-weakness Item assets as if its text box were blank (except for Traits).
Forced - At the end of the round: Discard Snakescourge.
Mike Nash
The Forgotten Age #99. Yig's Venom #3-4.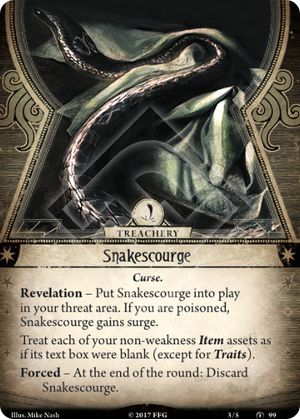 No review yet for this card.