Revelation - Put Evil Past into play in your threat area if there is no copy of it in your threat area (if there is, discard Evil Past and it gains surge instead).
Forced - When the encounter deck runs out of cards: Take 2 horror and test (3). If you succeed, discard Evil Past.
Stephen Somers
The Circle Undone #98. City of Sins #1-2.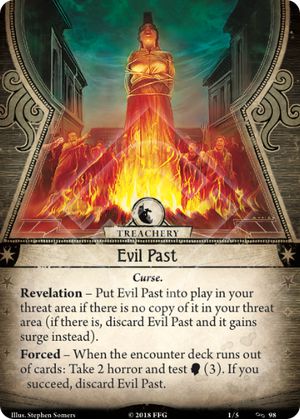 No review yet for this card.