Permanent. Tony Morgan deck only. Uses (6 bounties).
: After an enemy enters play: Move 1-3 bounties from Bounty Contracts to that enemy, to a maximum of that enemy's health.
Forced - After you defeat an enemy with 1 or more bounties on it: Move its bounties to your resource pool, as resources.
Matt Bradbury
The Dream-Eaters #10.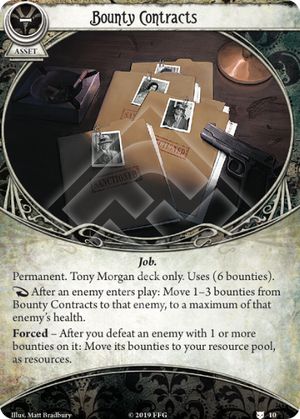 No review yet for this card.