Treachery. Basic Weakness
Flaw.
Multiplayer only.
Revelation - Put Self-Centered into play in your threat area.
You cannot commit cards to other investigators' skill tests or affect other investigators with player card effects (except aspects that cause damage or horror).
: Discard Self-Centered.
Aurore Folny
The Dream-Eaters #35.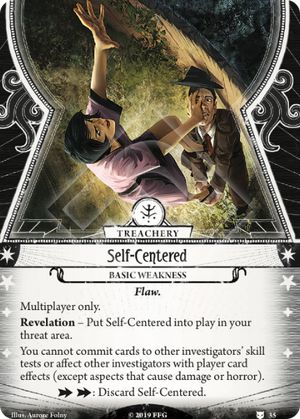 No review yet for this card.