Event
Insight. Blessed.
Cost: 0.
Test Icons:
Fast. Play when an investigator at your location draws a non-weakness treachery card.
Reveal 5 random chaos tokens from the chaos bag.
If a [bless] or token is revealed, cancel that treachery card's revelation effect.
Torstein Nordstrand
The Innsmouth Conspiracy #31.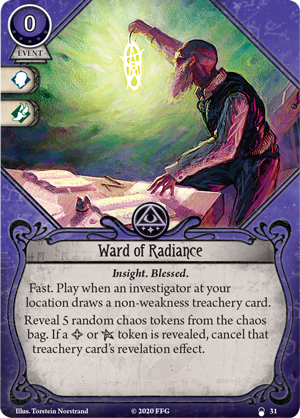 No review yet for this card.