Asset. Accessory
Item. Relic.
Cost: 2. XP: 1.
Test Icons:
Uses (3 secrets).
During your turn, exhaust Eon Chart and spend 1 secret: Choose and take one of the following actions (move, evade, or investigate).
Ignacio Bazán Lazcano
Edge of the Earth Investigator Expansion #98.
---
Latest Taboo
This card should read "following basic actions" instead of "following actions."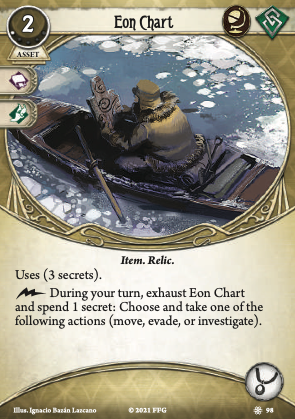 No review yet for this card.