Asset. Arcane
Spell.
Cost: 3. XP: 1.
Test Icons:
Uses (3 charges). If Suggestion has no charges, discard it.
Exhaust Suggestion: Evade. Add your value to your skill value for this evasion attempt. If you do not succeed by at least 2, remove 1 charge from Suggestion.
Owen William Weber
Return to the Path to Carcosa #6.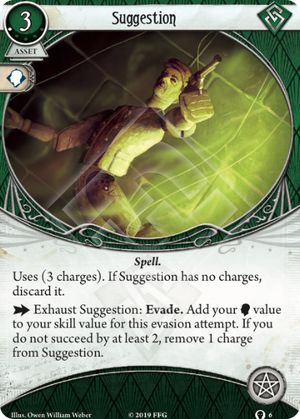 No review yet for this card.