Event
Spell.
Cost: 3.
Test Icons:
Fast. Play when an enemy attacks an investigator at your location.
Cancel that attack. Then, reveal a random token from the chaos bag. If it has a , , , , or symbol, deal the attacking enemy's damage to itself.
Falk
Jacqueline Fine #14.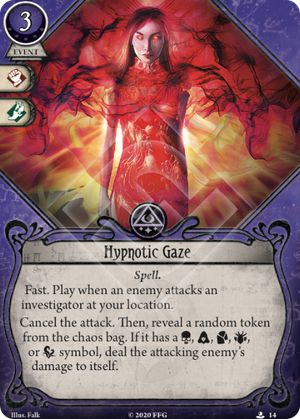 No review yet for this card.