Event
Tactic.
Cost: 0.
Test Icons:
"Skids" O'Toole deck only. Advanced.
Fast. Play during any window.
Until the end of the round, non-Elite enemies cannot attack you. At the end of the round, you may disengage from each engaged enemy and move up to 2 locations away.
John Pacer
All or Nothing #9.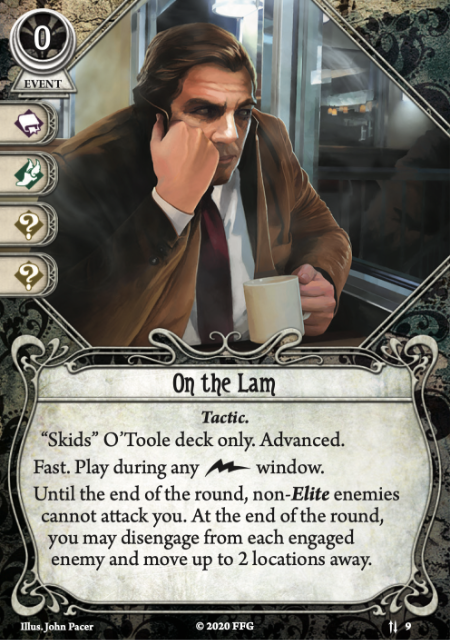 No review yet for this card.