Treachery. Weakness
Task.
Advanced.
Revelation - Put Cover Up into play in your threat area, with 4 clues on it.
When you would discover 1 or more clues at your location: Discard that many clues from Cover Up instead.
Forced - When the game ends, if there are any clues on Cover Up: You suffer 1 mental trauma.
Marcin Jakubowski
By the Book #31.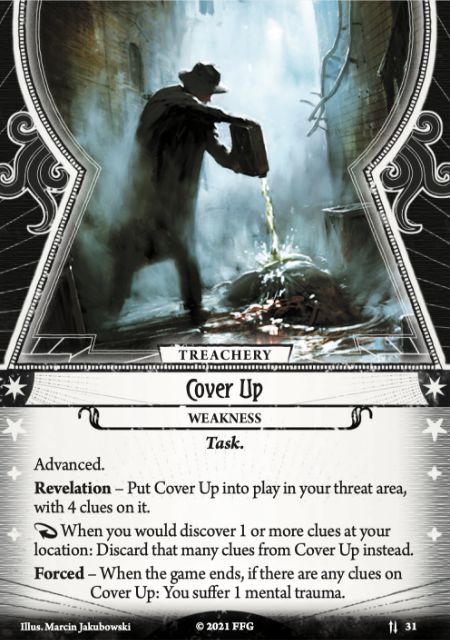 No review yet for this card.