Location
Growing up, you were always warned to stay out of the woods at night. Now you know why.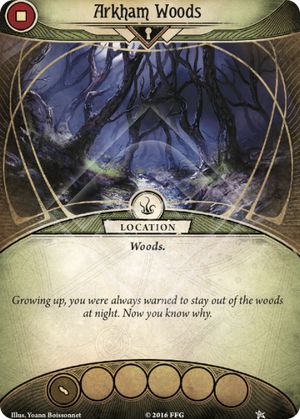 Location
Woods.
Shroud: 2. Clues: 1.
This location is investigated using instead of the skill indicated by the investigation attempt.
Atop a nearby plateau, you can see signs of cultist activity. You will have to climb the cliff in order to reach the top.
Dimitri Bielak
Core Set #153. The Devourer Below #12.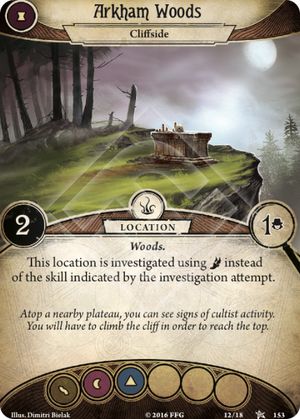 No review yet for this card.