Asset
Talent.
Cost: 3.
Test Icons:
Minh Thi Phan deck only.
You may commit 1 card to each skill test performed by an investigator at another location.
After you commit exactly 1 card to a skill test, exhaust Analytical Mind: Draw 1 card.
Maggie Ivy
The Path to Carcosa #10.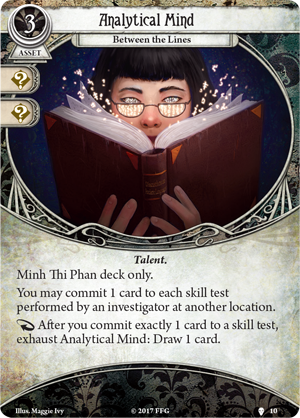 No review yet for this card.