Event
Trick.
Cost: 2.
Test Icons:
Evade. Add your to your skill value for this evasion attempt. If you succeed by 2 or more and the evaded enemy is non-Elite, it does not ready during the next upkeep phase.
Joshua Cairós
The City of Archives #232.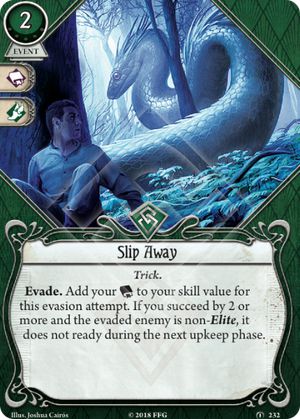 No review yet for this card.