Event
Gambit.
Cost: 2.
Test Icons:
Fast. Play during any investigator's turn, except during an action.
Immediately take an action as if it were your turn. This action does not count toward the number of actions you can take each turn.
Miguel Coimbra
The Wages of Sin #156.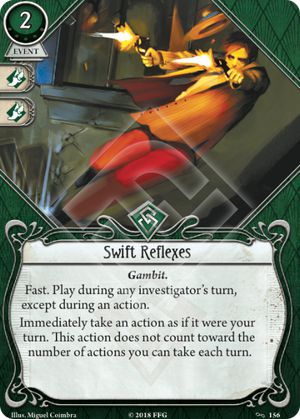 No review yet for this card.