Treachery. Weakness
Madness.
Revelation - If Dream-Gate (Wondrous Journey) is already in play, flip it over. Otherwise, search your bonded cards for Dream-Gate (Pointless Reality) and put it into play. In either case, disengage from each enemy engaged with you and move to Dream-Gate.
Ethan Patrick Harris
The Dream-Eaters #14.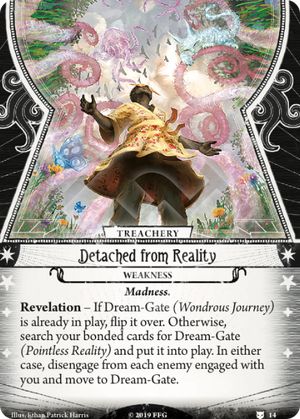 No review yet for this card.