Event
Task.
Cost: –.
Test Icons:
William Yorick deck only.
Fast. Play after a non-Elite enemy at your location is defeated.
Add that enemy (and this card) to the victory display.
Victory 1.
"Though this be madness, yet there is method in 't."
- William Shakespeare, Hamlet.
Alexander Kozachenko
The Path to Carcosa #16.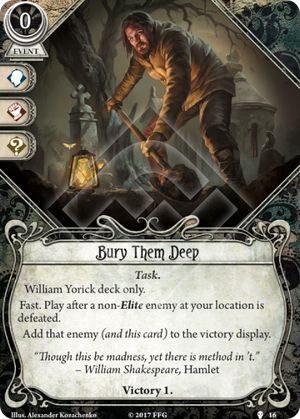 No review yet for this card.