Treachery
Hazard. Poison.
Revelation - Test (3). If you fail, you must either (choose one):
- Deal 5 damage to an Ally asset you control.
- Take 1 direct damage. If you are not poisoned, put a set-aside Poisoned weakness into play in your threat area.
Clark Huggins
The Forgotten Age #80. Serpents #5-7.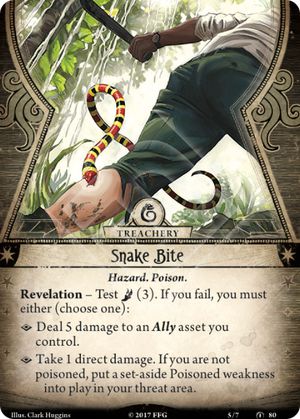 No review yet for this card.