Event
Insight.
Cost: 4.
Test Icons:
Fast. Play after you discover the last clue at your location.
Discover 2 clues at a location with a lower printed shroud value than your location.
They thought you were being unreasonable. Paranoid. Delusional. Turns out you were right all along.
Quintin Gleim
The Circle Undone #25.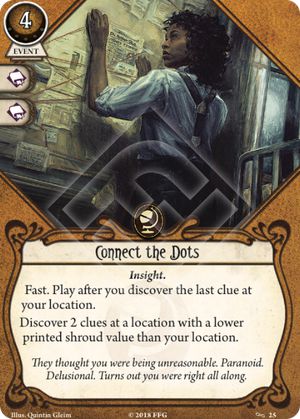 No review yet for this card.