Event
Insight.
Cost: 1. XP: 2.
Test Icons:
Place 2 secrets among assets controlled by investigators at your location (3 secrets instead if there is a clue at your location).
"How do you know I'm mad?" said Alice. "You must be," said the Cat, "or you wouldn't have come here."
– Lewis Carroll, Alice's Adventures in Wonderland
Maggie Ivy
Return to the Forgotten Age #3.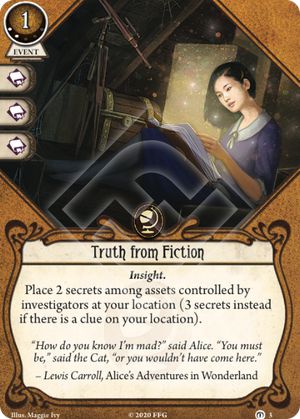 No review yet for this card.