Asset
Grant.
Cost: –. XP: 4.
Permanent. Limit 1 per deck.
You have 2 additional ally slots, which can only be used to hold Miskatonic assets.
Forced - When you take damage or horror: No more than 1 of that damage/horror can be assigned to a Miskatonic asset.
Devin Koehler
Harvey Walters #32.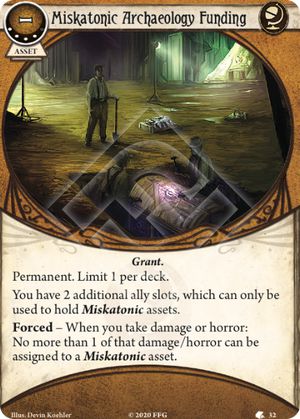 FAQ removed - double-checking provenance.
Last updated