Asset. Ally
Ally. Miskatonic.
Cost: 4.
Test Icons:
Health: 2. Sanity: 2.
While you control a Tome or Relic asset, you get +1 .
After you reveal a location or put a new location into play, exhaust Whitton Greene: Search the top 6 cards of your deck for a Tome or Relic asset and draw it. Shuffle your deck.
Alexandre Dainche
Harvey Walters #13.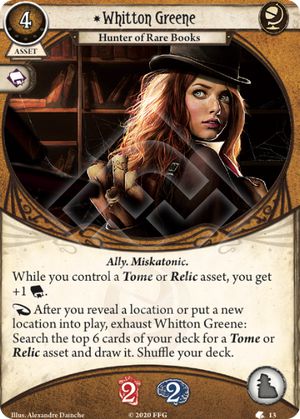 FAQ removed - double-checking provenance.
Last updated