Commit only to a skill test (of any type) being performed by another investigator at your location.
If this test fails, you must resolve all effects from the failed test, instead of the performing investigator. Then, either you draw 2 cards, or the performing investigator draws 2 cards.
Patrick McEvoy
A Thousand Shapes of Horror #157.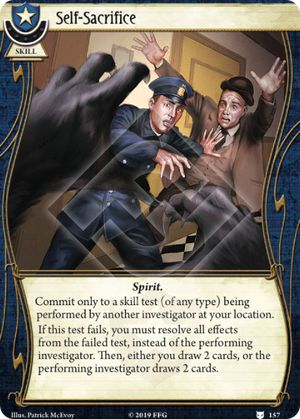 No review yet for this card.