Skill
Fortune. Practiced.
XP: 1.
Test Icons:
Myriad.
If you commit 3 copies of Three Aces to a skill test, that test automatically succeeds (do not reveal chaos tokens from the chaos bag). Then draw 3 cards and gain 3 resources (max once per test)
Diana Martínez
Dark Side of the Moon #199.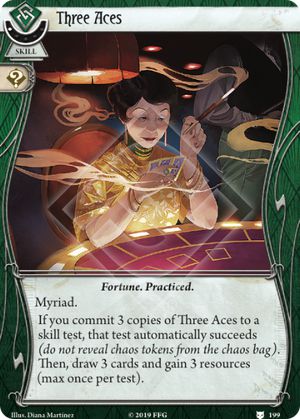 No review yet for this card.