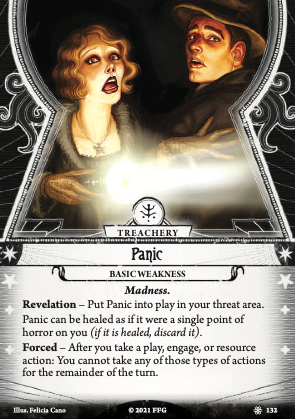 Rule clarification of Play Action. This action is used for putting down Asset or Event type card from your hand paying its cost. But "Cards with the "fast" keyword are not played by using this action."
So you can always "play" fast Event like Lucky! in tests or "play" fast Asset like Switchblade :
Without triggering the Forced clause.
Even after playing regular Event or regular Asset cards which triggered the Forced clause.
(Dissonant Voices is different, it did not say "play action". You can't play Lucky! or Switchblade in that case.)