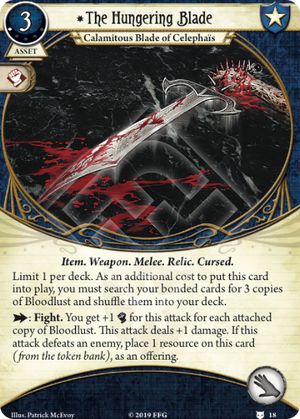 Decent card for a sustained combatant who happens to have great draw speed and deckspace for tank allies and items. (I.E Mark Harrigan's name is written on it).
With a tanky build that can handle a bit of extra horror pain and incentive to wield a non-ammo weapon, several haracters can make use of this thing. The / characters all have great tanking properties making them naturals at using The Hungering Blade.
If you're likely to have a bit of trouble with horror (like a Roland Banks or Joe Diamond), then stay the heck away!