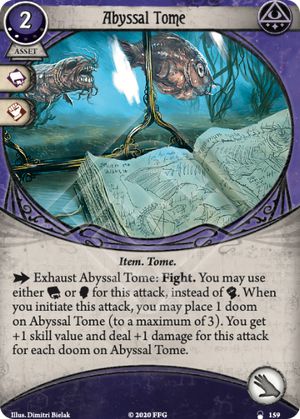 Note that you MAY use or for this attack, so also works. Helpful for Diana Stanley while her is still low.
Agnes Baker can Flare or Chance Encounter Abigail Foreman from another investigator's deck/ discard.
She can also Scavenge 0 or 2 this book after discarding it. Assuming 1 hand slot occupied, 1 Abyssal Tome in play and 1 in discard, Scavenging 2 in play, she can switch them for 2 ressources, removing all doom.