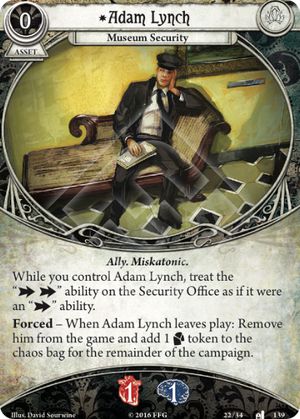 Minor spoilers for Miskatonic Museum...
If you resolve the scenario and Adam Lynch never leaves play, then you do not update the chaos bag.
If the player with Lynch resigns, then he does leave play and you do update the chaos bag.
None of the resolutions let you keep him in your deck for future adventures - nor would you want to, considering his forced text.