Derived from
None. Self-made deck here.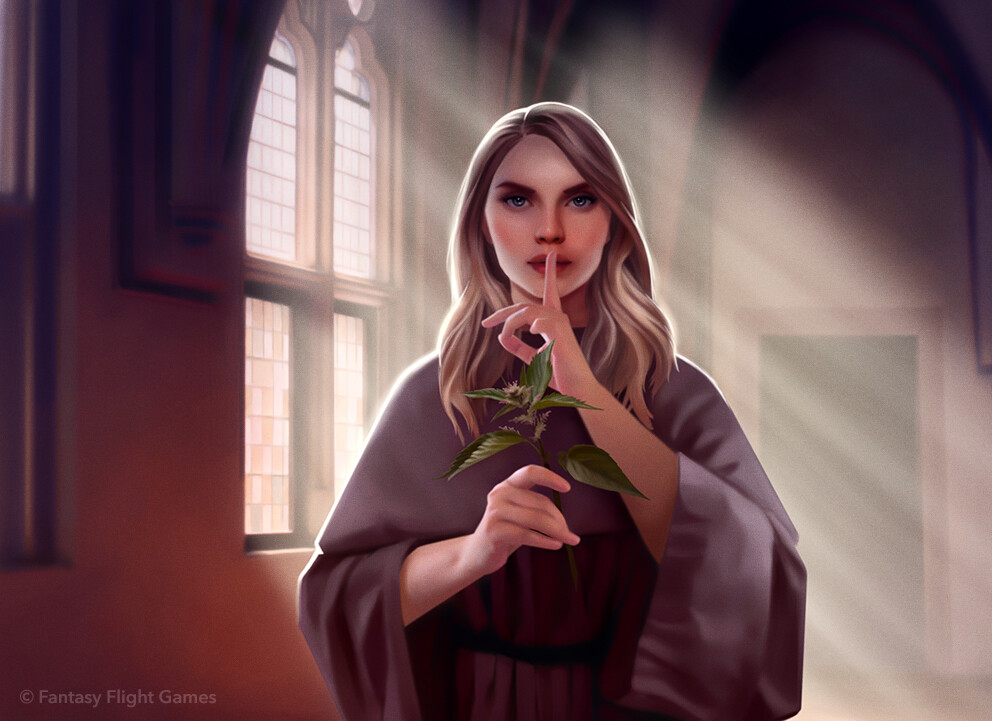 Credit: Romana Kendelic
---
Introduction:
As I just reached 20k points on ArkhamDB, I would like to thank the community for all the ♥ with a little celebration. I will release a new standalone-ready deck concept every week on Friday for the following months, so stay tuned and keep pressing the ♥ button if you want to see more!
This series will come with more concise explanations and are geared towards more experienced players that would like to revisit an investigator in the light of the newer cards.
As Sister Mary received the most votes on Reddit, she's the first of the series.
Please let me know in the comment which investigators you would like to see next!
---
Table of Contents:
---
Overview:
 
Difficulty:
★★★★☆
Enemy Management:
★★★★★
Clue-getting:
★☆☆☆☆
Encounter protection:
★★☆☆☆
Survivability:
★★★☆☆
Economy:
★★★★☆
Card Drawing:
★★★☆☆
---
Main Strategy:
What makes the Shot-guns different from any other weapon in the game?
Its capacity to deal 5 damage in one single shot.
It is enough to deal with almost every non-elite enemy in a campaign in one single attack, but it has a major downside: only 2 ammo.
What if we could reliably reach 5 damage per bullet without taking the risk of ever getting out of ammo?
---
From 1 to 3 damage:
To go from 1 to 3 damage per turn, you need to reliably feed the .35 Winchester with .
How to use these tutors at best?
Here is the detailed sequence with an example using random tokens:
Use Olive McBride to pull 3 tokens instead of 1
- - .
Ignore one of the 3 tokens as part of Olive's ability
- | .
Of the 2 tokens remaining, you can use the of Custom Modifications to cancel one, reveal a new one, which triggers Favor of the Sun's to replace that new token with a .
- | .
Resolve chaos symbol effect(s): instructs you to reveal an another chaos token.
(-2)
Determine investigator's modified skill value :
- - (-2)
Determine success/failure of skill test.
As Custom Modifications lets you use Olive McBride before having to release a token from Favor of the Sun, you increase its range of use across your scenario tremendously.
---
From 3 to 5 damage:
Now that we can find quickly, we need to find a way to deal 2 more damage per bullet.
---
Other Cards:
---
Upgrade Path:
---
---
---
Other concepts for Mary:
---
---
To create your own guides, find the template I have created here