Derived from
None. Self-made deck here.
Vincent Lee is hired to be the special medic of the ICPC in Punjab.
Please don't forget to press the ♥ if you like the write-up and want to say thanks :)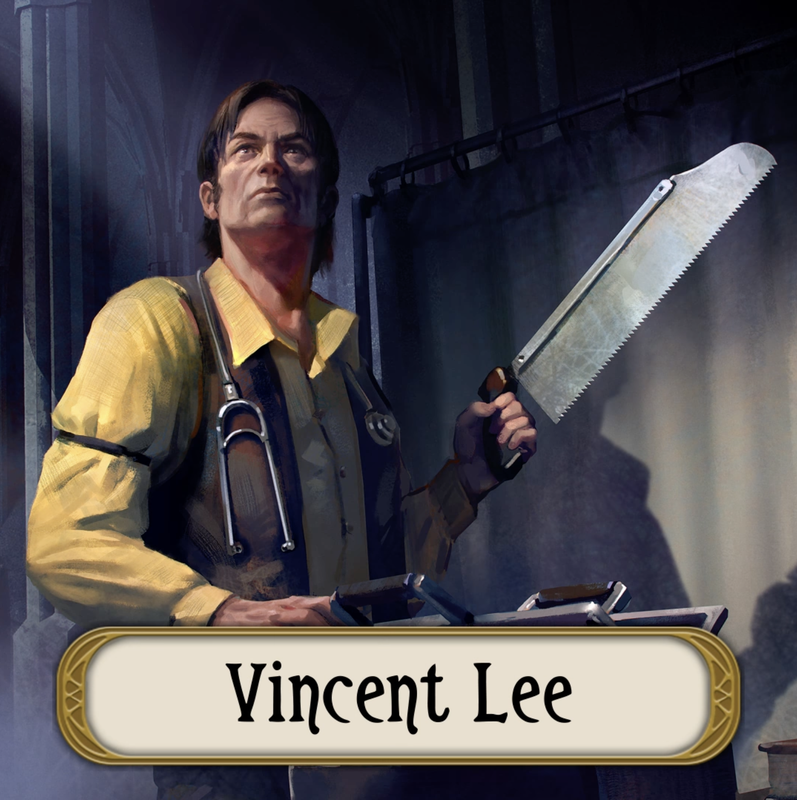 Credit: Cristi Balanescu
---
Introduction:
Now that the Scarlet Keys - Investigator Expansion has hit the table, it's time for some deck guides with the new investigators! This deck is meant for both solo and flex.
Vincent Lee was not the most appealing investigator to me as I usually play 2 . In lower player count, healing tends to be rather inefficient, even with an Unexpected Courage as a reward. Yet after trying different things, this turned out to be my favourite version of Vincent. It plays quite fast while being both fun and efficient.
This deck does not spend much effort in healing others and focuses on healing itself first, making it a good option even in true solo.
---
Table of Contents:
---
Overview:
 
Difficulty:
★★★☆☆
Enemy Management:
★★★☆☆
Clue-getting:
★★★☆☆
Encounter protection:
★★★☆☆
Survivability:
★★★★☆
Economy:
★★☆☆☆
Card Drawing:
★★★★☆
---
Main Strategy:
---
Prepare your ICPC partner in Punjab:
---
Advance the game:
Your investigation tool:
Make tests matter:
Adapt your deck to your
Based on how many players are in your group, it may be interesting to adapt your deck slightly.
Get rid of your enemies:
As a Flex, you are not expected to deal with all the enemies of your party but to at least be able to deal with the ones you are pulling. Doing this efficiently prevents you from being stuck and eventually overwhelmed.
Other Cards:
Upgrade Path:
---
---
---
Make Your Own Deck!
Empty for now, but I may add other options based on the feedback!
---
To create your own guides, find the template I have created here