Derived from
None. Self-made deck here.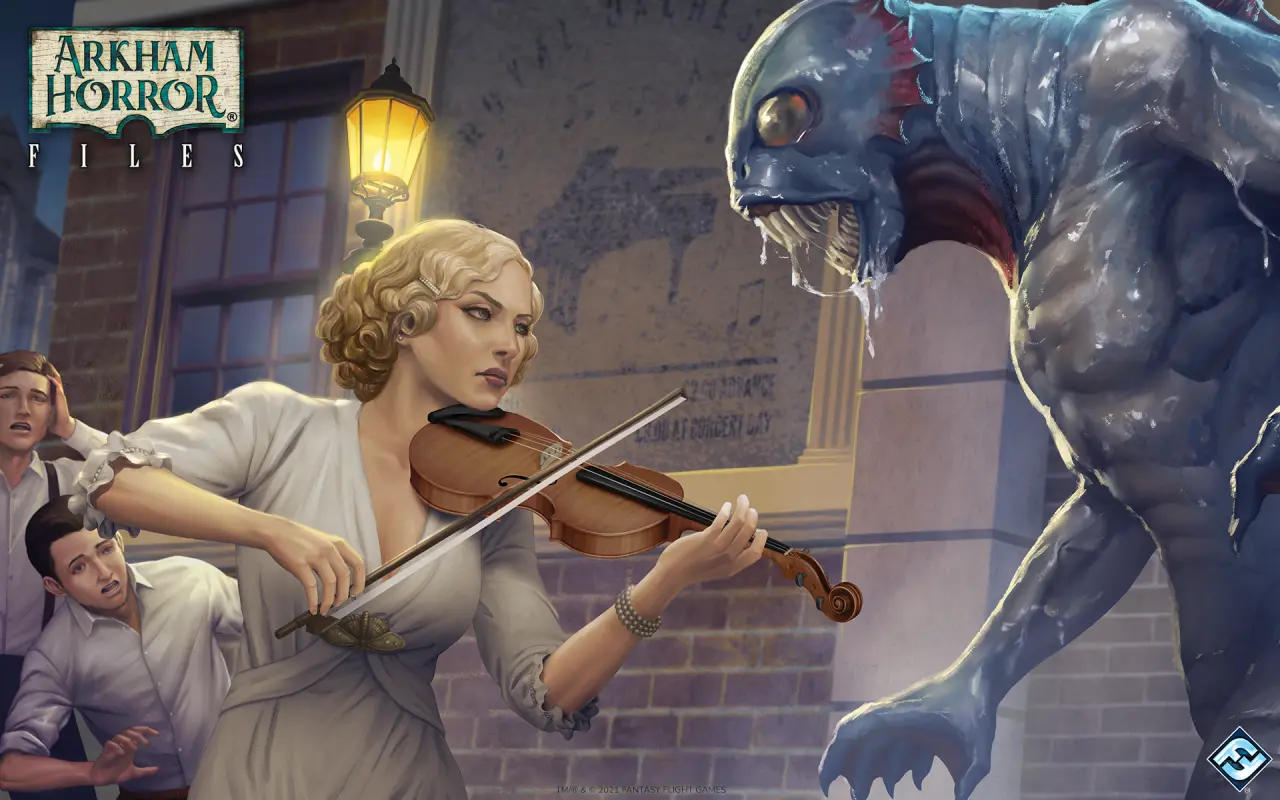 Credit: Fantasy Flight Games
---
Introduction:
"Wait, this deck doesn't have Cornered??!"
"What are these enemy management cards doing in a Patrice deck??"
What if I told you that you could hack enough tests to make Patrice viable in Expert mode?
With 58 versions of this deck, this is probably my most worked deck and one of the decks I'm the happiest with.
If you don't want to scavenge the Ice Pick (3) again, please feel free to skip them, as this will not undermine the deck's efficiency at all.
This series is a celebration of the 20k points on ArkhamDB to thank you all for all the support received.
I will release a new standalone-ready deck concept every week on Friday for the following months, so stay tuned and keep pressing the ♥ button if you want to see more!
Let me know which investigators you would like to see next in the comment!
---
Table of Contents:
Overview

Main Strategy

Hack the tests

Negate the Mythos

Other Cards
---
Overview:
 
Difficulty:
★★★★☆
Enemy Management:
★★★☆☆
Clue-getting:
★★★★★
Encounter protection:
★★★★☆
Survivability:
★★★★☆
Economy:
★★☆☆☆
Card Drawing:
Patrice
---
Main Strategy:
Win in expert mode by hacking tests:
---
Hack the tests:
Investigations:
Enemies:
As the majority of enemies have 3 or less evasion, you can still roam around alone and evade most threats with Flashlight (3) combined with Impromptu Barrier from your hand or discard pile.

If you turn out to have Exploit Weakness in your hand at that moment, lucky you. Otherwise, you can use Dumb Luck to divert the enemy to the first player.

For that reason, as long as Dumb Luck is in your deck, it is best if the team's main fighter is always the first player of your squad.

Very late in the campaign, you could opt for the Makeshift Trap. It is really fun to play. With Explosive Device, it is deals 3 damages to one or more enemies. Improved Timer and Tripwire allow you to drop it on any location 1 time so that it explodes the same turn an enemy enters the location and finally Simple makes it far easier to find a window to play it.
Looping your tools:
Scavenging (0) bring your tools back to your hand if you succeed by 2 or more.

You should keep Augur as your main cat to increase your chances of triggering Scavenging. With the bonus of the Ice Pick, you can investigate once per turn with 6 vs (x-4) shroud.

As your base skill is 2, the automatic successes from Shed a Light will trigger Scavenging, as well as pulling any non-negative modifier during a difficulty 0 test.

Astral Mirror gives you one action per turn to play Old Keyring (3) and the Flashlight (3) from your hand, along with a total of 4 hand slots for Patrice's Violin, Old Keyring (3), Flashlight (3) and Ice Pick (3).

Thanks to Astral Mirror's free action, we can afford only upgrading 1 copy Scavenging (2), which will be used only for Idol of Xanatos and Schoffner's Catalogue, or if you wish to scavenge more than 1 hand slot in a single turn.

Flashlight (3) does not discard itself when empty, so you sometimes need to juggle with hand slots to keep them full enough to discard it by replacing your 4th slot.

Later in the campaign, the Summoned Servitor will use Dominance to skip using the arcane slot, which will require a Charisma. Note that you can use Ice Pick (3) on its investigation for 5 , potentially 2 clues and a change to trigger Scavenging!

---
Negate the Mythos:
Patrice is different from other investigators as she cannot save cards in her hand from one turn to another, preventing her from planning, especially for enemies.
If you draw an enemy during the mythos phase:
Impromptu Barrier supported by Flashlight (3) help evading the weaker enemies.

Add Exploit Weakness when it is in your hand to do your part of the Heavy Lifting.

You can reduce the difficulty to 2 to either pass or use Dumb Luck and redirect the enemy to your enemy manager. This is particularly good because it basically means that your fighter will not draw any other card during the Mythos phase, allowing them to plan accordingly.

You can also try to succeed at an evasion test using Grizzled or potentially Last Chance, bringing you to high skill values, especially when combining it to Hope's 5 .

You can use Zeal and Ice Pick (3) to kill a 2-health enemy on your own.
If you draw a treachery card during the mythos phase:
This is the genius of this deck; it doesn't need Cornered because you discard cards to negate the consequences instead of trying not to have them happen (and most of the time not succeeding in Expert). It means that all your enemy management cards will be either used for their ability, either to negate damage/horror from a treachery test or turned into resources with Patrice's Violin.
Finally, Last Chance will help with treacheries that induce a test at the end of your turn, like the notorious Frozen in Fear.
---
Other Cards:
Upgrade Path:
---
---
I give here 3 different paths at the end, as experience is not unlimited. I leave it up to your experience playing the deck and the needs of your team to choose which path to take!
---
---
Other Cards Considered:
Of course Cornered could be included in this deck. However, since it is geared towards bigger difficulties, the +2 is not as helpful as for other decks. Also, we are using cards to negate the mythos rather than trying to pass tests.

String of Curses could be placed in your deck if you are about to start a campaign/scenario with many enemies that doom. As this is impossible to control unless other teammates also use it, I decided not to play it.
---
To create your own guides, find the template I have created here