Derived from
None. Self-made deck here.
-
THIS IS NOT A SERIOUS DECK,
BUT IT IS A SERIOUS THANK YOU!
-
As ArkhamDB informs me I have somehow clocked up 40,000 of their wonderful internet points I wanted to send a thank you to everyone who has read my guides and daft little song reviews, tried out the decks, and/or left comments about their experiences over the years. I had no idea people would take to my nonsense when i first gave it a bash many years ago and its great to just be a part of such a vibrant and cheerful community. Also im not entirely sure what you are meant to do with these points, if theres a way to cash them in for the big teddy bear ive been saving up for please let me know. For anyone wondering how many decks ABD will apparently let me save with them, its currently 8402! Which is just a a wonderful blend of blind optimism and creepy vicious circle as I desperately try to fill it up!
Anyway! By way of thank you and digging my way out of a hole of my own making I thought I would knock up a little comedy concept deck to inflict even more puns on the world. It's had no testing at all, but I've done what I can to try to make it at least look playable on paper, so you never know it might actually work. It's probably a little vulnerable to horror but I'm hoping that adds encouragement to find ways to play "If it bleeds...", which at least feels like a very thematic way to relieve it. There are definitely ways to make this deck more effective but, as Yorik is already a fair bit above the curve and they might also make the deck less silly, I've kept my thoughts on this in the last section. I would love to hear of others have ideas too.
The deck is shown here as a 19xp standalone I dont really plan to map out a campaign path for this like i usually do, though resetting to 0xp should be easy enough making simple like for like swaps. Cash for cash, defence for defence etc. I would probably bring a Eucatastrophe via In the Thick of It though as the recursion should be really important here and there arnt many other options. "I've had worse…" should probably be a teddy to help with horror and because its a little funny to start him out with a little childish insecurity!
Finally - massive thanks to jfosela81 on discord for helping me get the gifs working!
-
<<<<<>>>>>
-
IF I HAD A HAMMER (TL:DR)
.
.
PLAYSTYLE:
ROLE: ............................. Hammer Thrower
THEMATIC FEEL: ........... Thorsome!
OVERVIEW:
ENEMY HANDLING: ...... Throw Hammer
ENEMY HANDLING: ...... Throw Hammer
HEALING: ....................... Throw Hammer
ENEMY HANDLING: ...... Throw Hammer
CLUES/ENCOUNTERS/DRAW? .... ...Just focus on Throwing the Hammers.
SLOTS:
A super high recursion deck and a celebration of the fact that you can now throw sledge hammers in Arkham horror!
The plan is simple! Find a Sledgehammer fast, throw it using Act of Desperation to kill enemies, replay the discarded hammer using Yorick's paid for from from Act of Desperation itself and/or Bruiser, and repeat all the while singing iron maidens immigrant song while your comrades roll their eyes at you!
The combo parts will start in one of two places: the 10 card discard pile, or the 23 card main deck, of which we see a further 10 with a hard muligan. after the first hand is drawn thats an 18card deck where 2 Tetsuos or PFTWs can search 9 deep if needed. Just make sure you hold one arm out wide open handed as you draw it!
An over the top recursion engine consisting of Yoricks and abilities plus 8 cards (Resourceful, Eucatastrophe, Scrounge, Tetsuo) capable of recurring a wide range of cards based on level, class, or item trait to keep the combo repeating.
if we use Bruiser (also recoverable from the bin) to pay for the hammers after getting real cash in from Act of Desperation we even get to keep the change! Bruiser can also be used to boost the attacks on the hammer if needed, or reload Heavy Furs after rerolling the result
Fly across the board to Righteously Hunt down enemies, smashing and Stunning them, then bask in victory as you heal back some horror like a true asGuardian!.
Puny people tasks like getting clues are available via "Look what I found!" and Eucatastrophe, and the mightiest of encounter protection from Take the Initiative, "I've had worse…", and big tough guy Furs.
-
<<<<<>>>>>
-
THE MATH OF GOD (Muligan)
.
.
MULIGAN HARD PRIORITISING
A way of getting a Sledgehammer
Cash and Draw cards.
How? MJOL-NEAR! At the start of the game at least 1 Hammer should be nearby. We have 10 cards in the discard (Hammers are accessible via Yorick's and , Resourceful, Scrounge (lvl0 only), Tetsuo, or Eucatastrophe which activates the ). If not, a hard mulligan will see 10 more cards from the remaining 23 in the deck. And failing that, after drawing starting hands, there will be 18 cards in the main deck so our 4 search cards PFTW & (Tetsuo can each see HALF of the remaining deck with their 9 deep searching rather than the usual ~1/3rd had the deck had 28 cards.
We can do a similar thing with at least the discard pile and the hard muligan to find a copy of Act of Desperation, and if we have both, a copy or two of Bruiser (dont waste one shot recursion cards on Bruiser, you can get that later with a or if needed.) Sadly there are no searches for these two other than to draw.
Incidentally - This is one of the less obvious benefits of Short Supply, and its counterpart Underworld Support. These are two cards that have had me fascinated since the release of Edge as they change the search and mulligan dynamics. They lower the xp requirement for combo decks giving more flexibility to take 1 off high xp cards confident of seeing them early (so long as you build into it). For characters like Bob Jenkins who can use both and have good recursion, you can get that remaining deck down to just 13 cards after first hand is drawn, or to put it another way 1 more card than a Backpack(2) digs, all but guarenteeing access to exceptional items, but thats a discussion for another deck ;) -
<<<<<>>>>>
-
STOP! .... (Combat Time)
.
.
-
<<<<<>>>>>
-
NOKEY (Clues)
.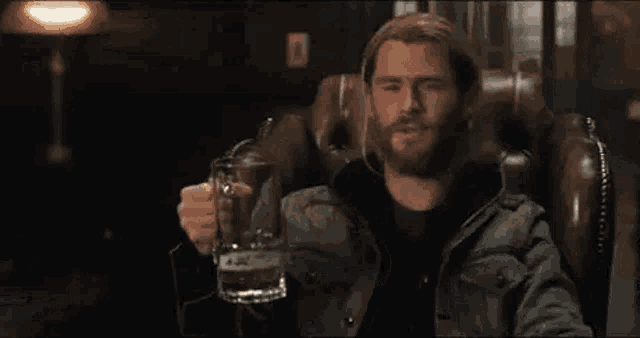 .
A common way for yorick, or other low int survivors, to get clues is to use shroud lowering tools like Winging It, Old Keyring, Flashlight, or Lantern, then ether pass by luck, or play "Look what I found!" on a fail. We have gone all in on Sledgehammers for our handslots here, so if we were to modify the deck to get more clues in we would probably want the Winging It option - which also has synergy with Short Supply. However as we are being silly were leaving most of the cluing to those less mighty than ourselves
-
<<<<<>>>>>
-
CANT TOUCH THIS (Encounter Protection)
.
Probably the aspect of the deck that is underdeveloped. But the plan here is to largely take things on the chin
-
<<<<<>>>>>
-
NORMBREAKER (Variants)
.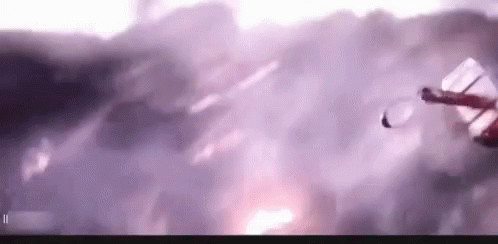 .
I have tried to cover simple stuff like alternative weapons and clue tools above, but the obvious elephants in the room are that there is a Better Hammer in the game that can often do the a similar attack to the Act of Desperation trick without discarding and with a chance to do more damage. And if you threw it, you could both get more + on the attack, and maybe generate more money from Bruisers. The problem is that yorick cant take it, and yorick does the recursion thing best.
-
<<<<<>>>>>
- .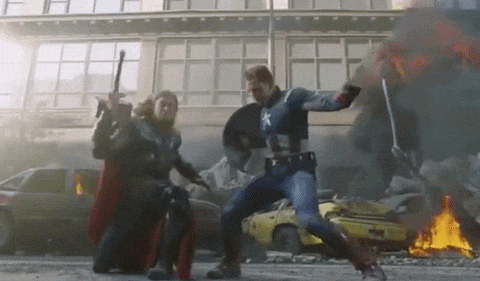 .
*As always - Thanks for Reading! If anyone has comments, especially on how to make viable variants without compromising on theme, I would love to hear them* *And thanks again for all the support over the years.*