Derived from
None. Self-made deck here.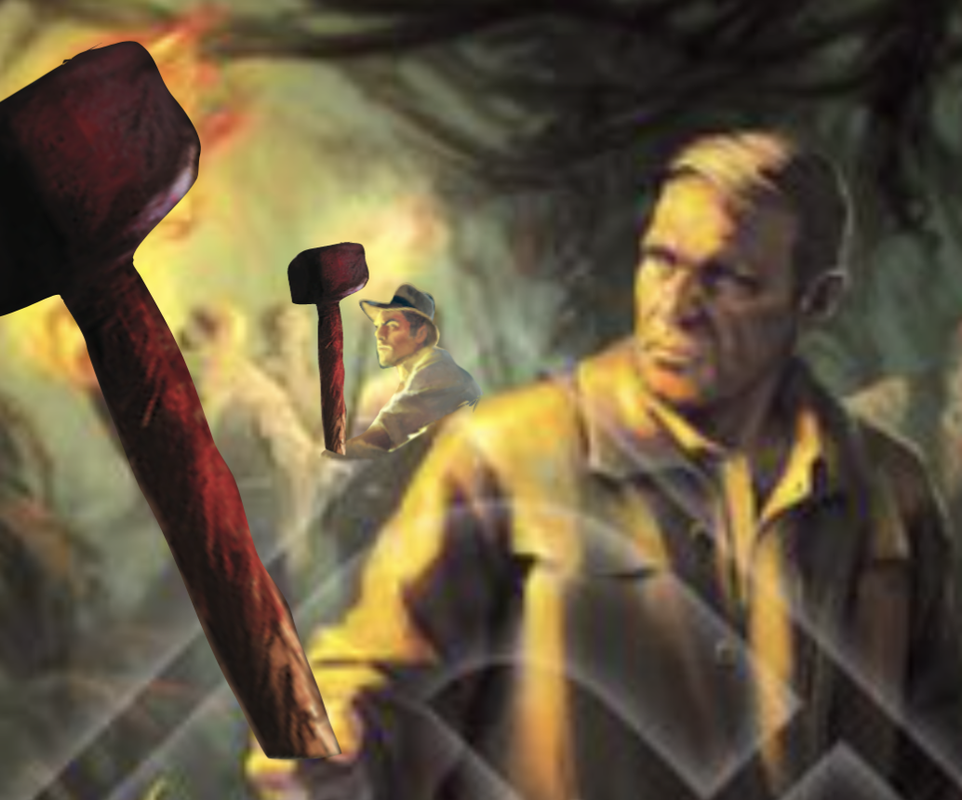 Credit: Christine Mitzuk
---
Introduction:
To celebrate the release of The Forgotten Age Investigator Expansion, here is my new take on our favourite ol' man Leo, using some of the newest cards from The Scarlet Keys and The Edge of the Earth.
A notable achievement is that for the first time, you will be thrilled to draw Relentless.
If you only have the cards from the Repackaged Expansions and Investigator packs, you can easily proxy or replace Haste and Enchant Weapon with 2 copies of Well Prepared (look at the icons of the hammer!) and downgrade Safeguard.
It is also important to know that this deck is not necessarily tailored for a blind run of The Forgotten Age campaign, though it will still deliver. I suggest a few adjustments at the bottom if you decide to take Grand Père on a trip to the jungle.
---
This series is a celebration of the 20k points on ArkhamDB to thank you all for all the support received.
Click here to see all the previous decks and I will keep releasing a new standalone-ready deck concept every week on Friday, so stay tuned and keep pressing the ♥ button if you want to see more!
Let me know which investigators you would like to see next in the comment!
---
Table of Contents:
---
Overview:
 
Difficulty:
★★★☆☆
Enemy Management:
★★★★★
Clue-getting:
★★★★☆
Encounter protection:
★★★☆☆
Survivability:
★★★☆☆
Economy:
★★★★★
Card Drawing:
★★★★☆
---
Main Strategy:
---
"He came in like a wreckin' baaaall ":
All you do is... wre-e-eck (ene)my!
---
"How can 25 pounds feel so light?:
This deck's concept is to add so many actions that the will not feel like wasting your turn anymore.
---
Other Cards:
Luxury Upgrades:
The Forgotten Age:
If going for The Forgotten Age blind run, I would suggest a couple of changes that will make your experience better:
---
Upgrade Path:
---
---
---
---
To create your own guides, find the template I have created here