Derived from
None. Self-made deck here.
Wait, what links Jack to Spinal Tap puns? - STONEHENGE!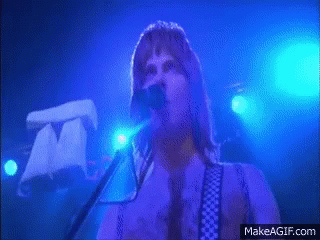 -
... (I also had some 70s/80s rock band puns left over when i did the Sister Mary parody song (here), and i figured everyone else would be doing the cheeses).... Annnyywaaayy....
This is a deck ive been working on for some time in a few different iterations and a few different IDs. A Daisy variant has cleared a blind run of return to the circle undone so I am very confident the main combo (Ariadne's Twine, Eon Chart (4), Milan/"lots of money") it is effective and fun. Versions of it in Jack as shown here have cleared a few standalones, a little (2h) solo testing with a Bob deck using a similar method, and I have just started an Innsmouth run with friends where I can confirm it worked even before it has the twine and chart in the deck.
I expect a lot of jack decks will have a similar core, and im not claiming to have innovated that much here, but much like my recent Lilly Deck (link here), I thought a guide might help people looking for ideas for their own decks, or just want to net deck something fun. It is shown here with 10xp (3 are from In the Thick of It) to show how the main synergies of the deck will be available from about sc 2 onwards if not earlier (relic hunter could wait).
As I publish this, i notice @valentin1331 has also made what looks like a another fantastic guide (here) for anyone looking for even more ideas.
For a campaign legal starter, drop Relic Hunter, and swap Ariadne's Twine and Eon Chart for Money Talks (will check coverage) and "Watch this!", or tbh other cards of your choice. For a 9xp standalone, Keep Money Talks instead of Forewarned. Notice that the 3xp from In the Thick of It is spent on Death • XIII, Hiking Boots and Forewarned. Not on the combo. death in particular is critical to get 3 stackable buffs in the deck early for consistency, and with low will forewarned does a lot of work on encounter checks.
-
-------<<<<<>>>>>-------
-
RUSH! (TL:DR)
OVERVIEW:
CLUEING: ....................... Very High
ENEMY HANDLING: ...... Evader, options for to add damage if req.
ENCOUNTER PROT: ...... Moderate
DRAW CONSISTENCY: .. Very High
CASH ENGINE: ............... Very High
HEALING: ....................... Low but some.
PLAYSTYLE:
ROLE: ............................. Primary Cluer/Scout,
COMPLEXITY: ................ Moderate
JANK FACTOR: ............... Some Nuance, but intuitive.
THEMATIC FEEL: ........... A cunning, hyperactive, elusive clue sniper.
SLOTS:
A fast paced, high draw, high cash, evader cluer Jack focussed around stacking and high then spamming out free investigate and move actions to zip around the board sniping clues and benefitting from his free card and/or penny a turn.
The core of the deck generates 2 move/investigate/evade actions a turn from Eon Chart (4), generating a penny with Milan when investigating and/or Jacks after a move) to pay for a replacement secret with Ariadne's Twine (I know what youre thinking, yes Ursula should be able to do this too).
Super high draw gets through the super thin deck from Underworld Support to find components fast (you can get 3 cards a turn from upkeep, Lucky Cigs, and Jacks ). Crucially there are multiple stackable cards for key early game buffs like +, with other components arriving in due course as the deck will cycle several times a game (heal back with Logical Reasoning, and pray you dont get Doomed as a basic weakness, or Spoiler if playing dunwich).
This arrangement lets you get away with single copies of high xp keystone cards meaning you can consistently get the engine going with just 7 non Thick of It xp (10 if you want Relic Hunter to have cigs in play too), or basically about 1 map.
The rest of the deck focusses on leveraging positional play, rogue tricks, and defences. Pocket Scope can be used to clear adjacent locations to trigger Hiking Boots for a move, and/or move to trigger Fieldwork, then use The Scope to investigate the location you just left. Note that Scope is a Tool so tests using it can be boosted with Crafty, which can also pay for Insight (thats a lot of seeker events) and Tricks (a lot of rogue events). (ahem. Ursula again anyone?)
Encounter defence comes from high , Money Talks for checks, "You handle this one!", and Forewarned - which can drop a clue for you to pick up, trigger Milan, and move via Hiking Boots.
-
-------<<<<<>>>>>-------
-
ROCKING UP THE CHARTS! (Upgrades)
PRIORITIES:
LATER OPTIONS
-
-------<<<<<>>>>>-------
-
START ME UP! (Mulligan)
KEEP:
Eureka! This may as well have been a choice of any 3 cards instead of one from mulliganing it.
Lucky Cigarette Case You will get a lot of draw from this.
Depending on the map - maybe Lone Wolf An early wolf is good money over the game.
Muligan the rest in the hope of finding these, yes even the Ariadne's Twine/Eon Chart combo. We thinned the deck to make the buffs (most of which take lvl0 slots) appear early, once those are in place, those extra actions will land reliably and there is enough draw here to see the combo pieces quickly after that.
-
-------<<<<<>>>>>-------
-
RUN TO THE HILLS! (Clues & Positional Play)
At the core of the deck we are trying to stack high then take a lot of basic investigate actions via Eon Chart, though other clue options are available.
-
-------<<<<<>>>>>-------
-
BACK STABBETH! (Enemy Handling)
No Surprised here really. Your no killer but you can evade like the best of them.
-
-------<<<<<>>>>>-------
-
FEAR OF THE DARK! (Encounter Checks)
Where theres no will theres a way.
-
-------<<<<<>>>>>-------
-
WHY DID IT HAVE TO BE SNAKES? (Custom Parody Scenario!)
Forgive the self indulgence but by chance alone I recently had this posted on Arkham Central:
(Also available at this google drive)
This is an endless parody variant of Essex County Express (ECE) using TFA encounter sets that I made before the pandemic (i took a long time to send it to arkham central!). It is intended as a similar experience to Endless Depths of Yoth Challenges sometimes held at conventions, but a lot sillier. It requires one copy of ECE, one core, and the TFA deluxe box to play, but all the custom cards are safe to print on paper for ease of use. It contains minor spoilers and jokes relating to the experience of playing ECE and The Doom of Eztli, so you should really have played them first. Nevertheless for reasons I wont spoil, Jack looks like a particularly interesting challenge for this with his ability having some interesting interactions with the mechanics.